Team Logician - Talented Pool of Logical thinkers
Logician Media Services PVT Ltd  is group of Young , engertic  and smart Team  who have  solid background and expertise in Digital Marketing  Operations  related to  Display Advertising,   Search Advertising( SEO/SEM/PPC),  Email Marketing, Video Advertising,  Web Design and Development,  Creative/Logo/Banner Design, Business Process Outsourcing Support,  Data Entry , Research, Mining, Excel Data and Reporting  Support etc.
We believe in Logical Smart Work , Working with us is not like Outsourcing work, its having your own Virtual dedicated Team. We describe ourself as Team Logician, who is works like your Inhouse team.
Myself Vishwanath (Vishwa/Vishu/Vish), always wanted to see myself has successful entreprenur which made to Launch my own Operation Support/Servicing firm by name Logician Media Services Pvt Ltd.
Goal was clean and clear to create jobs to talented individual mainly coming from Tier II cities. I have Worked with Bigger Organisation Yahoo, AOL, HP, Theorem , have 14 plus Years expeirence in Digital Marketing Industry. and have good hands on expeirence in Ad Operations, Campaign Optimisation and Monitoring, Excel Macros, Email Marketing, SEM/PPC, Digital Education ProductDevelopments, Responsive Web Design and Development. Mobile Advertising. Team Training and Offshore Outsource team Launching,Also Worked with Many Bigger Pubslishers and Agency like Mediacom, GroupM, P&G , NYT, Heart, HFM, TMP, Valueclick etc.
Technoglogies : DFA , DFP, DV360, TTD, DCM, Google Analytics, Atlas, TMP, TMP affiliate, Double click Ad exchange, DE, OS, Admeld, Mediamind, DSM, YAHOO APT, YAHOO YAMPLUS, RTB , Programmatic Buying, Google Adwords, Google Analytics, HTML5, Magneto, Joomla, WordPress, PHP, MySQL, Excel VBA , Cedato, Springserv, Limelight, Smart Hub, Fuel, Tune, Affise, Facebook Adexchange, Freewheel, Pubmactic, Xandr, Dataroma, Simplyfi many more.
I never want to tell am expert of all, but always great Learner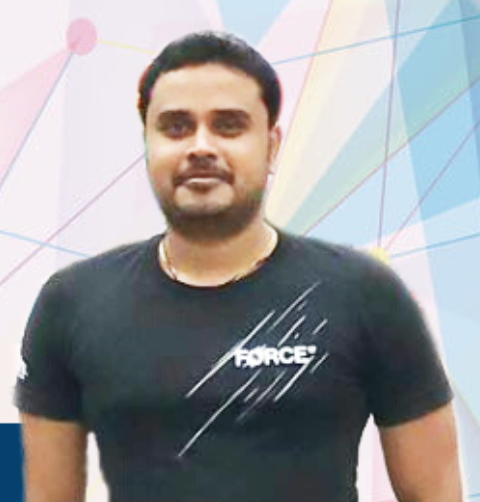 We all can make money, but trust is important factor which gets earned, we focus on Trust, loyal interms of data, service, ethics to all our clients
Logician its not just cost effective Team but also Quality is Key differentiator, we always ensure we place best Quality SOAP in place
We are dedicated, and the same time we also build team of skilled team to support and deliver best in class service.
We have more than 10 years experience in finding, training and managing
Would you like to start a project with us?
We have over 10 years of experience in hiring the most skilled and experienced Virtual Assistants based on your requirements.